In The Power of Habit, award-winning business reporter Charles Duhigg takes us to the thrilling edge of scientific discoveries that explain why habits exist and how they can be changed. Distilling vast amounts of information into engrossing narratives that take us from the boardrooms of Procter & Gamble to sidelines of the NFL to the front lines of the civil rights movement, Duhigg presents a whole new understanding of human nature and its potential. At its core, The Power of Habit contains an exhilarating argument: The key to exercising regularly, losing weight, being more productive, and achieving success is understanding how habits work. As Duhigg shows, by harnessing this new science, we can transform our businesses, our communities, and our lives.
Charles Duhigg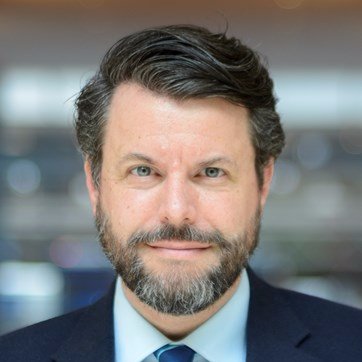 Duhigg is a Pulitzer prize-winning investigative reporter for The New York Times Magazine. A former writer for The New York Times business section as well, he has authored or contributed to multiple series, including «The Reckoning» (2008), which studied the causes and outcomes of the financial crisis, and «The iEconomy», which examined the global economy through the lens of Apple, and which won the 2013 Pulitzer prize in explanatory journalism. He has also won the George Polk Award (2007), the Gerald Loeb Award (2008), the National Journalism Award (2009) and other honors.
In addition to his reporting, Charles Duhigg is a regular contributor to television and radio, including the Newshour with Jim Lehrer, Frontline, Dr. Oz and various programs on CNBC and NPR. Before becoming a journalist, Duhigg worked in private equity and founded a health care company in his home state of New Mexico (and, for one terrifying day in 1999, was a bike messenger in San Francisco.) He is a graduate of the Harvard Business School and Yale College.